Invoices Manager Overview
The Invoices Manager provides your organisation's financial team members with a single place to view all the QuantityWare invoices, a summary of the agreement / contract with QuantityWare and a summary of those who will receive payment due reminders.
Accessing the Invoices Manager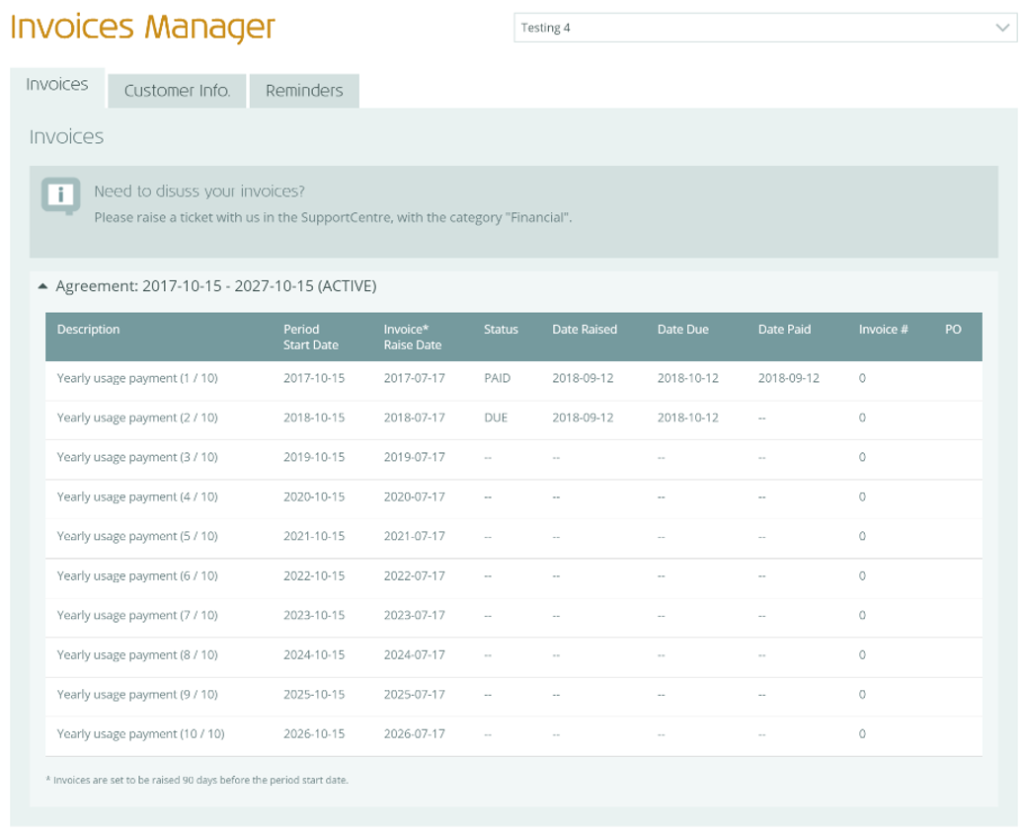 You can access the Invoices Manager as follows:
Click "Customer" in the navigation menu
Select "Invoices Manager"
The screen is split into three tabs:
Invoices – View the details of every invoice that's been paid, due for payment, or scheduled for future payment for your current, past and future agreements / contracts with QuantityWare
Customer Info – View a summary of the current, previous and upcoming agreements / contracts you have with QuantityWare, including the start/expiries, scale, complexity, productive software and status
Reminders – View a list of people in your organisation who receive payment due reminders from the Portal (and the days where reminders are sent)
Modifying Invoices
As QuantityWare manage the invoices details within the Portal, this screen is view-only. If you wish to discuss any outstanding (or future) invoices with the QuantityWare team, please raise a ticket in the SupportCentre, with the category "Financial", detailing your inquiry.