I require a new UoM which is not defined in the QuantityWare template. What can I do?
The creation of a new Unit of Measure (UoM) is done via SAP transaction CUNI. The most important step is to identify the correct dimension (DIMID) to which the UoM shall belong.
Example:
Unit of measure(UoM) L/mm (Liter per mm) is required in my project. How can I define this UoM?
1. Go to transaction CUNI, select the appropriate dimension – here volume per height – You may create new UoM for any existing dimension; just ensure that the new UoM key does not already exist in any client where the new UoM is required!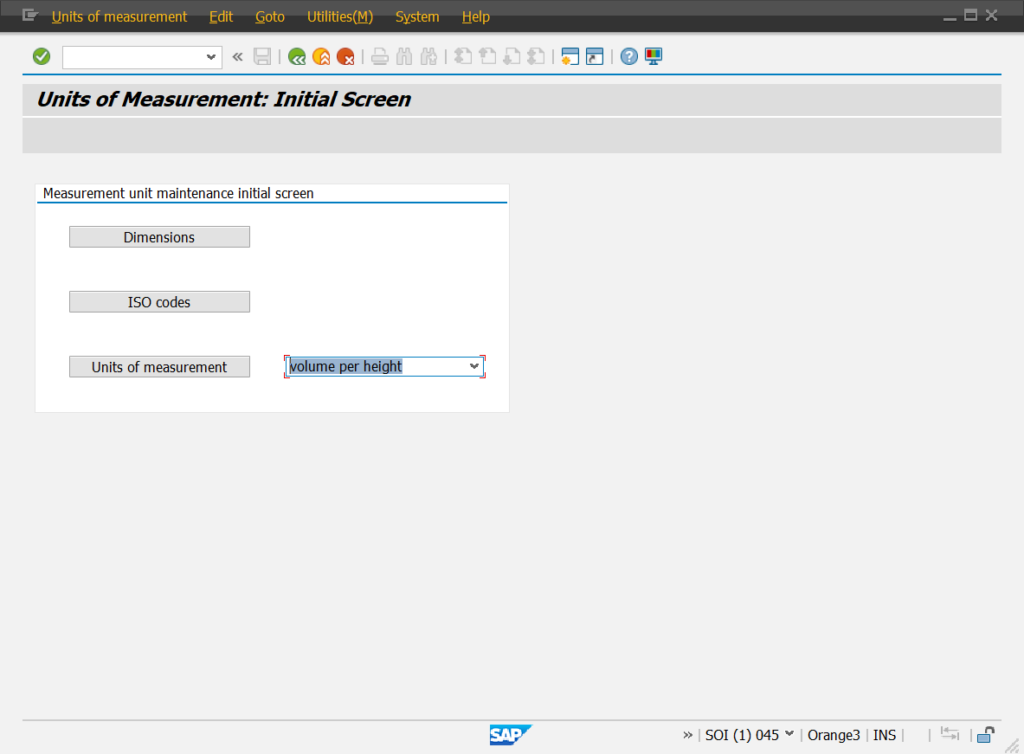 2. Inspect existing UoM: L / mm is apparently not defined: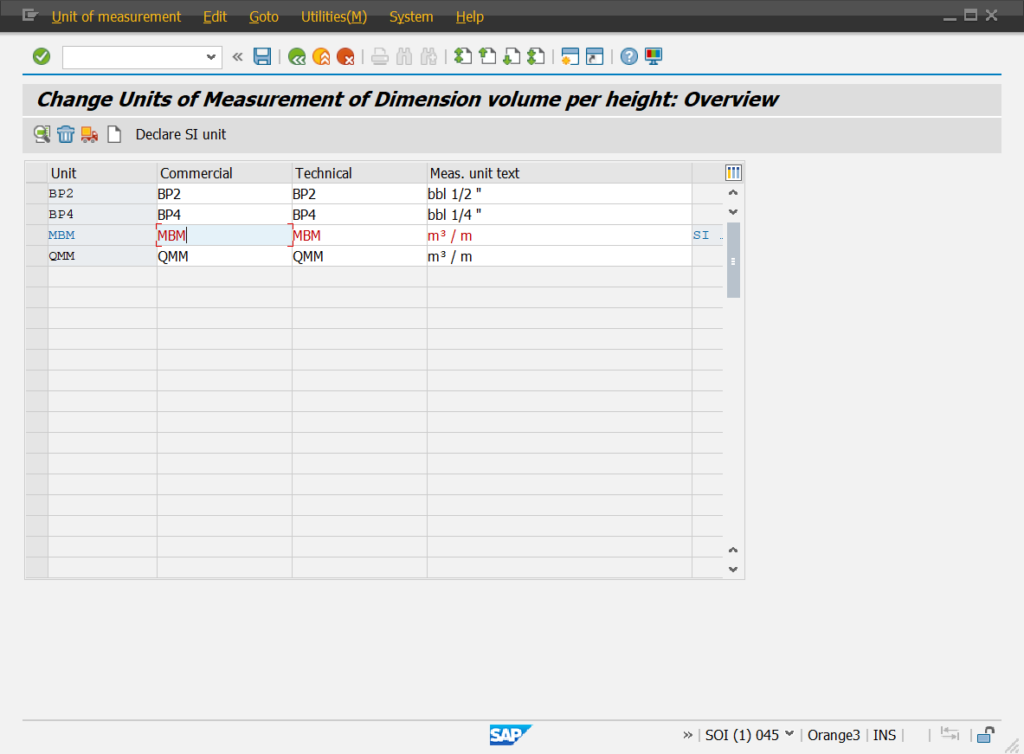 3. Calculate conversion factor from SI unit m³ / m (cubic meter per meter):         Calculation:
1 L/ mm = 0.001 m³ / mm = 0.001 m³ / 0.001 m = 1 m³ / m, thus the conversion factor is 1 (one).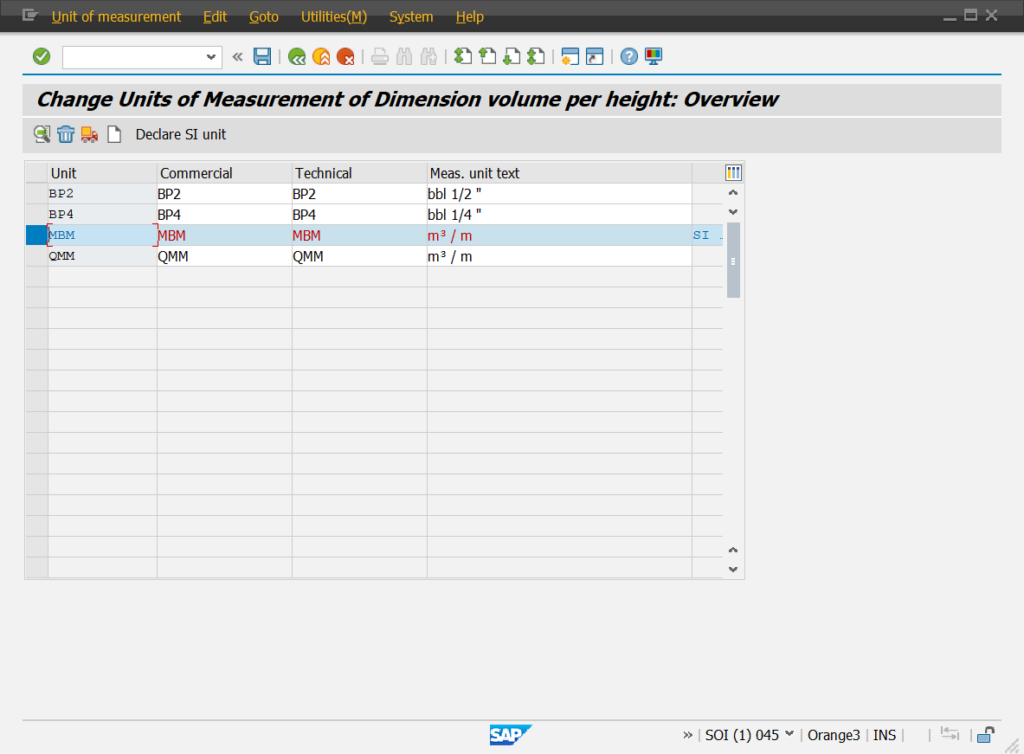 4. Copy and replace with new key: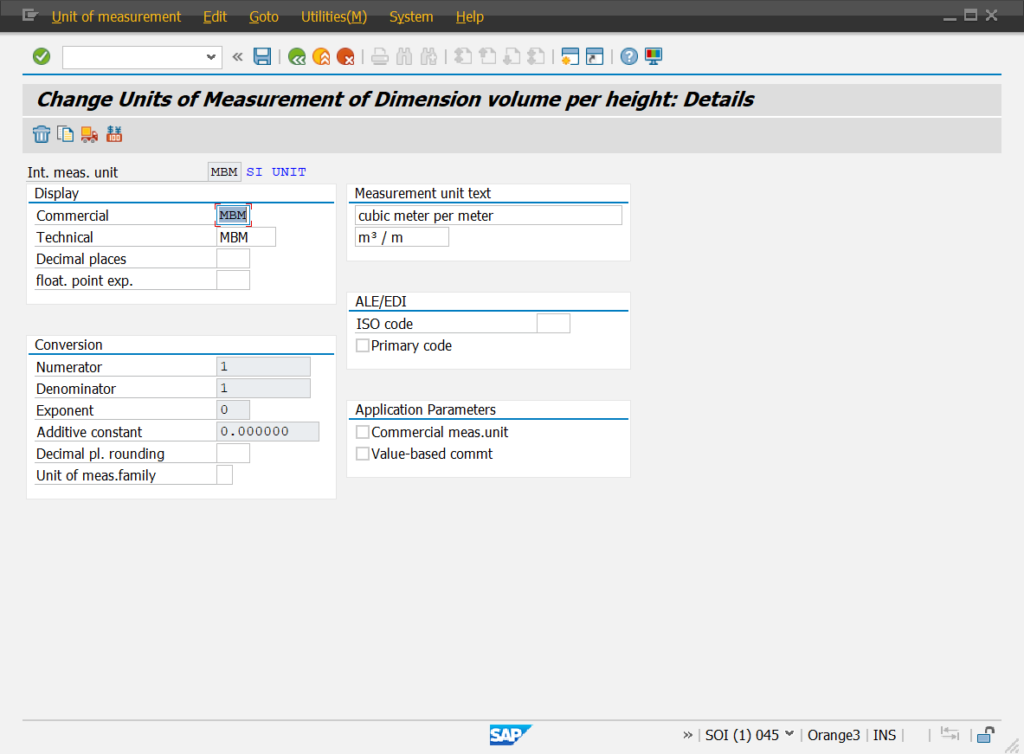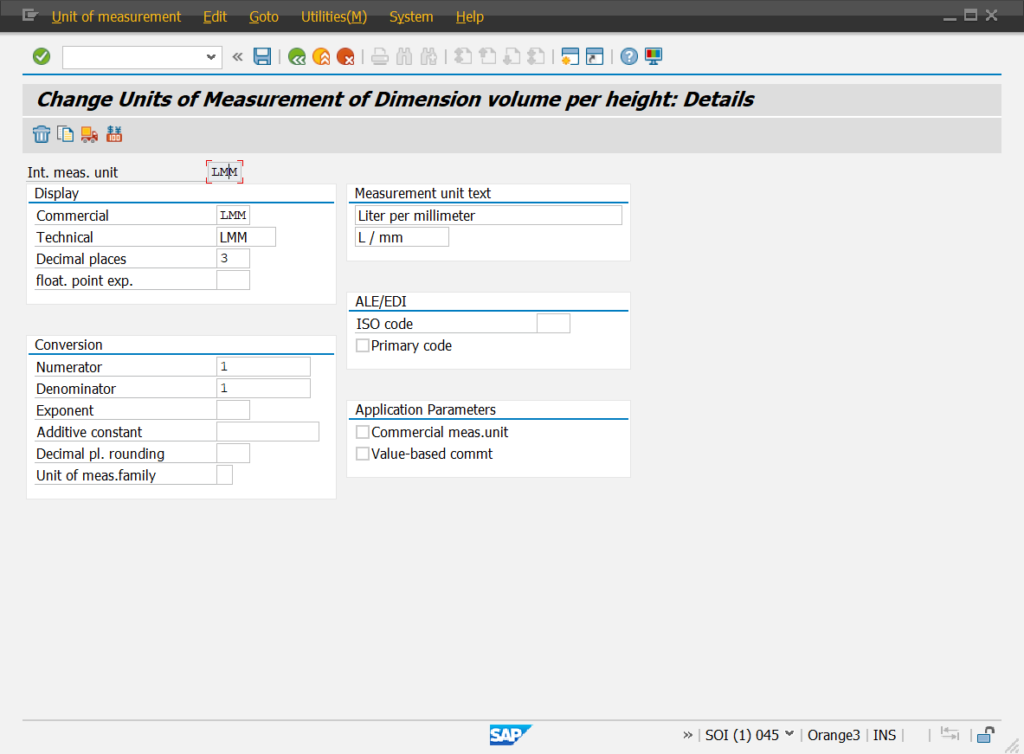 5. Display new UoM after "Save" with already existing UoM in that dimension: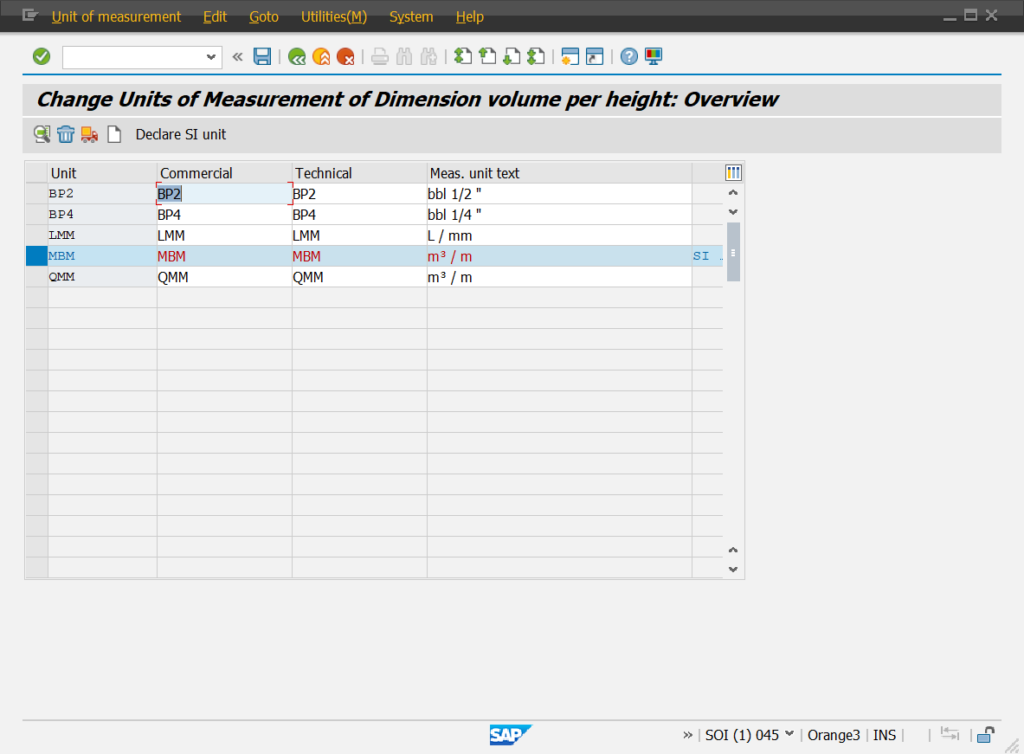 6. Perform test calculation to ensure that the conversion factor to the SI UoM is correctly defined: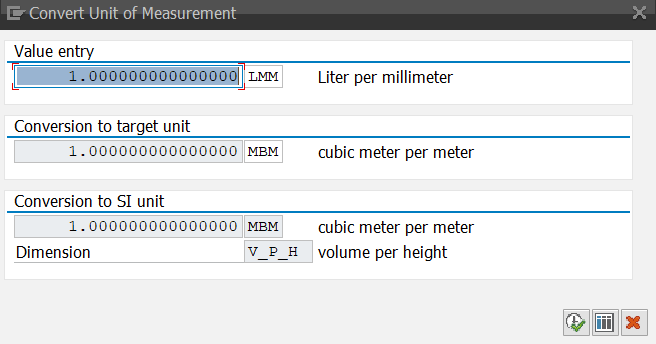 Categories: SAP UoM Configuration FAQs

Back to FAQs